Second Simulation and Modelling Laboratory opens
March 14, 2017
The department's second Simulation and Modelling Laboratory opened.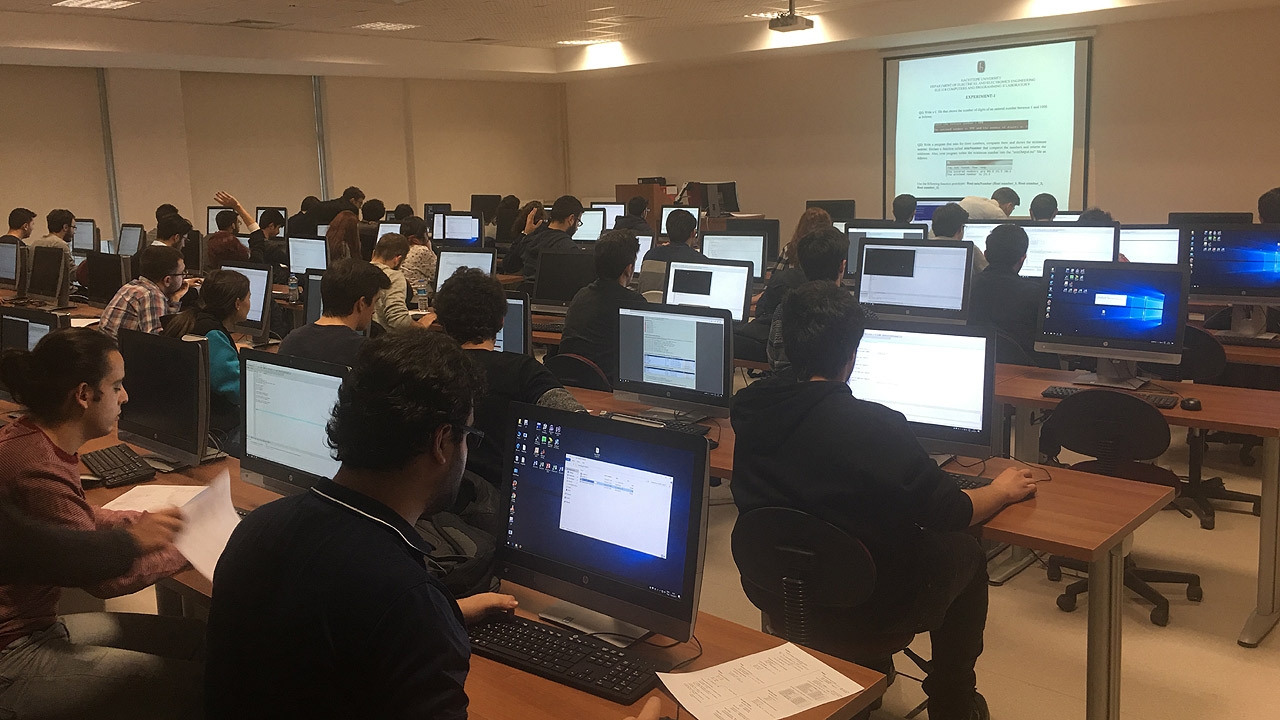 Spanning 160 m2 area each, the laboratories have a total capacity of 120 student computers with i7 processors, SSD disks and high speed Internet connection. The laboratories are utilized for programming, simulation and modelling practices of students from various levels.

The facilities are protected with high power uninterrupted power supplies against momentary power outages and connected to the central HVAC infrastructure of the building.