A delegation of Hacettepe University makes an official visit to TUFTS University, USA
June 9, 2015
A delegation from Hacettepe University made a visit to the two campuses of the TUFTS University in the USA on May 26, 2015 to discuss academic collaboration opportunities. Our faculty was represented by Dr. Atila Yilmaz, our faculty member.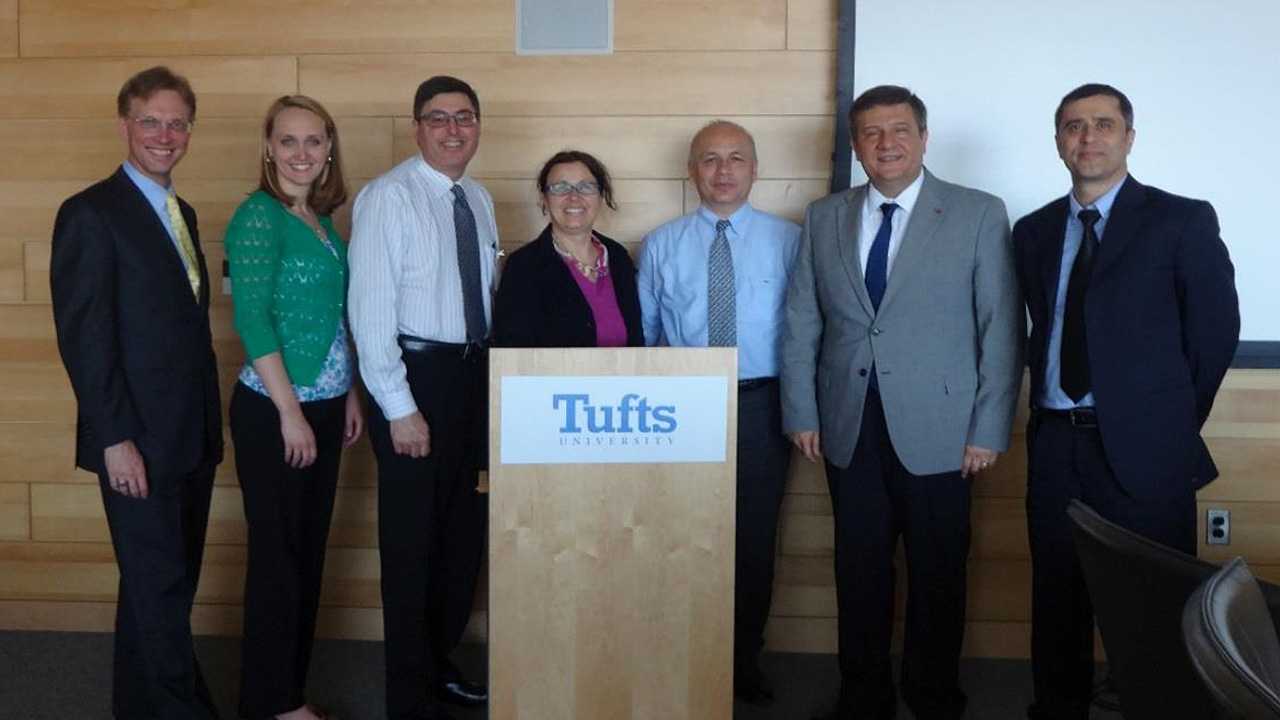 The delegation consisted of Prof. Dr. Nermin Yamalık, General Coordinator of the Office for International Education and Collaboration, Prof. Dr. Bülent Gümüşel, Dean of the Faculty of Pharmacy, Prof. Dr. Hasan Özen, Head of the Department of Pediatrics at the Faculty of Medicine and Assoc. Prof. Dr. Atila Yilmaz from the Department of Electrical & Electronics Engineering.

At the first meeting held in the morning, representatives of the Faculties of Engineering of the two universities made presentations regarding the common fields of study and possible cooperation opportunities. At the second meeting held in the afternoon, introduction and joint activities were negotiated in the fields of medicine (pediatrics) and pharmacy. Moreover, the scope of the academic cooperation agreement signed between Hacettepe University and TUFTS University in the field of dentistry was determined to be extended to include the fields of engineering, medicine(pediatrics) and pharmacy.

Effective negotiations were conducted regarding exchange of academic personnel in medical imaging and prenatal genetics in the field of medicine and in pediatric and clinical pharmacy in the field of pharmacy, and regarding joint meetings and research cooperation opportunities in pre-clinical and clinical drug testing and in the fields of biomaterials and tissue engineering.

Common research opportunities were determined regarding signal processing, biomedical applications, power electronics, bioengineering, construction and environmental engineering in the field of engineering, and joint activities were decided to be conducted first in the fields of electrical and electronic engineering, mechanical engineering, chemical engineering, civil engineering and environmental engineering, and then in other fields of study.