Meeting our first graduates with a symbolic diploma ceremony
November 16, 2015
Our department's very first graduates, many of which were students in 1970's, met at the department on November 13, 2015.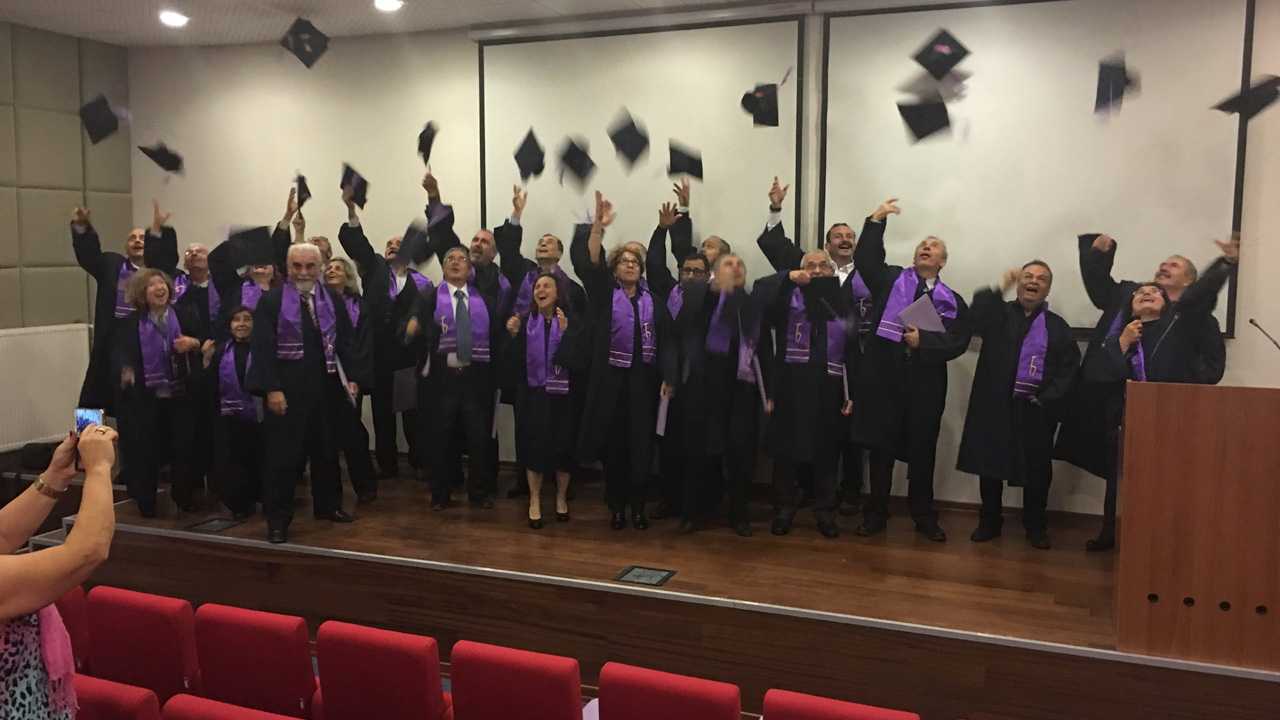 Rector Prof.Dr. Murat Tuncer and our department's faculty members hosted the event started at the conference hall, and more than 30 of our graduates attended to the ceremony. After the speeches made at the meeting, a symbolic diploma ceremony was held and the graduates in their gowns threw up their academic caps afterwards.
The event went on with a small department tour and ended after a lunch at the campus academic cafeteria.
We would like to present our special gratitudes to Mrs. Kezban Gok Yilmazbilek for her deep contribution to this orgranization and wish to meet our alumni again in the future.
You may visit our deparmtment's official Facebook page to see some photos from the event (
https://www.facebook.com/hacettepe.ee
)
Head Office
HU Dept.of EEE