New computer laboratory ready for students
February 25, 2016
The installation of our department's new "Modelling and Simulation Laboratory" has recently been completed and is now ready for computer based courses and laboratories.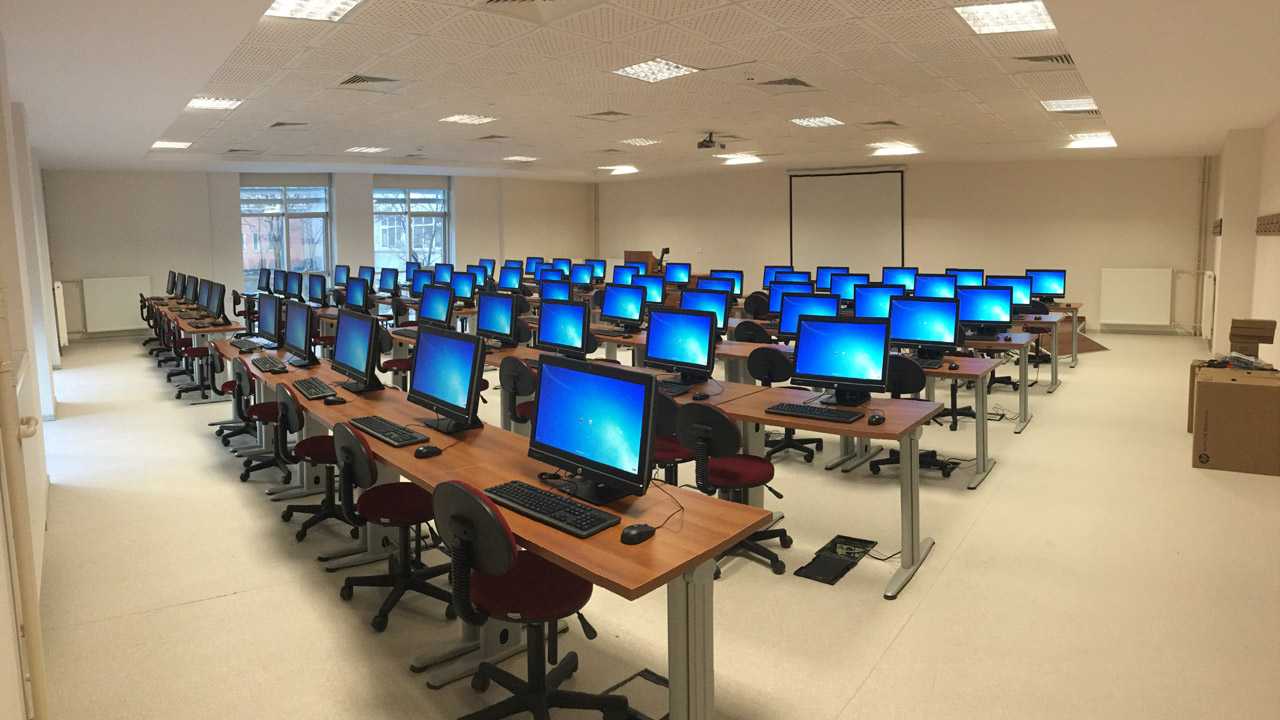 The lab consists of 60 student computers with i7 processors and gigabit Internet connection, one instructor computer on the podium, document cam, projector and HVAC system. Also the entire lab is protected by an UPS against unexpected power outages.

The lab is located on the first floor of our department's new annex building and planned to be utilized starting from the 2015-2016 spring semester.